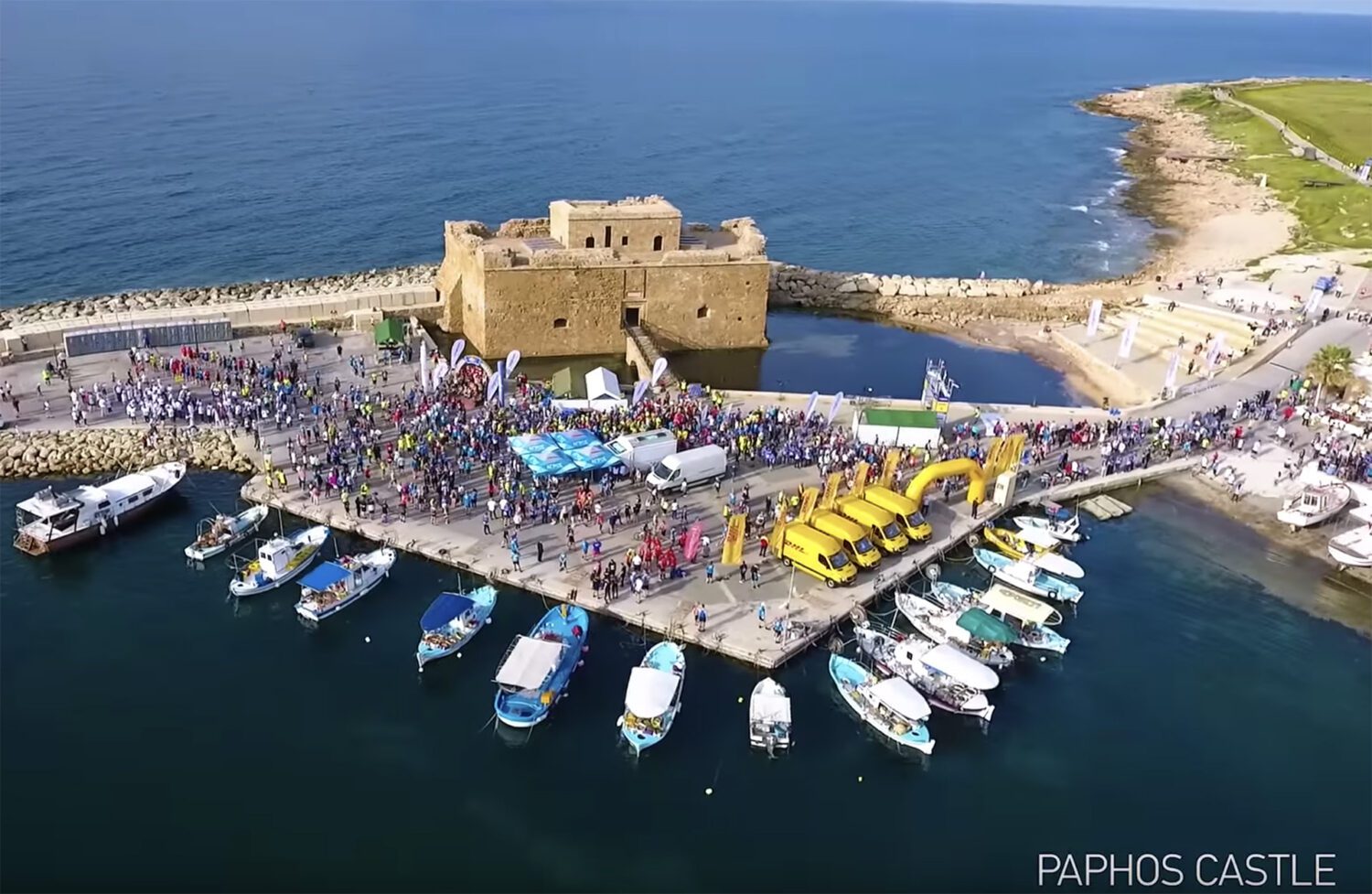 Pafos, the outdoor sports region of Cyprus, has its own triathlon competitions! Pafos combines crystal clear sea water, perfect cycling and running routes and of course the great Cyprus weather makes a perfect combination for triathletes. Come and join us for this amazing triathlon race in April.
The event is open for age group triathletes as well as Cyprus Triathlon Federation athletes and has two different distances, Olympic and Sprint!
Pafos triathlon due to its high organizational standards it has been selected for some years now to be the Cyprus Championships for Olympic distance. So on the 30th April 2023 Pafos triathlon will crown the Cyprus National Champions in the Men's and Women's categories. On the same podium we will award the medals and trophies to all age groupers of the race! And if you are not on the podium don't worry, we will award you for your effort with a finishers medals
The water temperature of the sea at "Mpania" is ideal for early spring and it is around 18-19 degrees! The cycling route is flat, fast and with perfect road surface! The run takes place on the Pafos walking path along the coast next to the mediterranean sea!
See you in Pafos!